Educational Institutions and Non-Profit Organizations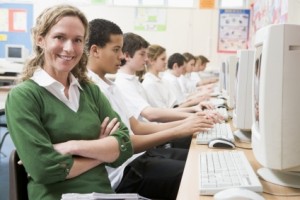 Technology in Church: What Are The Risks? | #CyberSentinel EP 010
As a private educational institution, your mission is to provide your students with a solid foundation that will prepare them for the future.
At ASC Group, we also believe a solid foundation is essential for a successful future. That is why we have partnered successfully with top private schools throughout the Southeast to build and maintain reliable computer network infrastructures since 1999.
We understand the challenges today's schools face in enabling students to stay competitive in a constantly evolving digital economy—while at the same time facing reduced operating budgets.
With this in mind, ASC Group has implemented programs that allow schools to take advantage of technology innovations while minimizing operating costs. Some of these programs include:
Network Management
Whether or not your school has a full-time IT staff, ASC Group can provide proactive monitoring and maintenance of network systems, thereby minimizing downtime for your students, faculty and staff.
Security Solutions
School technology is difficult enough to manage without dealing with Acceptable Use Policies, unrealistic student technology expectations, and inappropriate Websites everywhere. ASC Group has worked closely with school IT staff to implement Internet security solutions to protect students with Web content and email filtering.
Remote Access Solution
Remote access solutions from ASC Group connect your school user community to the applications and data they need, no matter where they are located on or off campus.
Classroom and Lab Design
Transform classrooms into 21st century digital models, including interactive white boards, ceiling-mounted LCD projectors, bell systems, and digital phone systems.
Laptop Programs
Most schools now require each student to have a laptop. ASC Group makes it easy for school IT administrators to provide students and staff with the tools they need with an easy-to-manage laptop program.
We work alongside your technology staff as a resource, or provide your school with a completely outsourced technology services partner. We have worked with a number of metro Atlanta-area schools, including:
Click on the following links to learn more: