Annual Shooting Range Event (FREE!):
"Take Aim at Cybercriminals Attacking Your Business"
Event Details:
When: Tuesday, November 14
Session Time: 5:30-8:30pm
Where: GA Firing Line
2727 Canton Rd., Suite 410
Marietta, GA 30066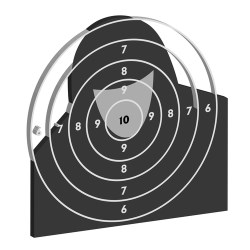 Why You Don't Want To Miss This Event:
Join ASC Group and the Northeast Cobb Business Association for a unique event "targeting" cyber criminals. You won't want to miss this exciting event where you will:
Enjoy 30 minutes of shooting on GA Firing Line's first-class indoor rifle and pistol range
Meet leading solution providers in the data security and protection industry, as well as law enforcement officials
Network with other business professionals from Cobb County and surrounding areas
Win valuable door prizes
You will also learn how to protect your business from:
The scary risks of mobile and cloud computing – and 7 critical policies, procedures and protections EVERY business must have in place NOW to protect themselves; overlook even one and you're exposing yourself to security breaches, damaging and expensive litigation, employment lawsuits and having confidential company information exposed to competitors, hackers and cyber criminals.
The #1 security threat to your business that anti-virus, firewalls and other security protocols are defenseless to.
A SHOCKING truth about bank fraud that most businesses don't know about that could (literally) wipe out your bank account.
Why firewalls and anti-virus software give you a false sense of security – and what it REALLY takes to protect your organization against new threats and today's sophisticated cybercrime rings.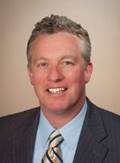 "I don't have to worry at all about our data"
"Although we are a small office, we store lots of confidential financial information from our clients. Needless to say, data security is critical to us. We are using Total Recall from ASC Group to ensure that our data is always protected from internal or external threats and is available to us no matter what. I don't have to worry at all about our data, and can focus on serving clients. I would highly recommend using ASC Group to protect your business data."
Peter Green, CEO
Massie R&D Tax

"With ASC Group, we feel confident that we can serve our customers without fail"
"We collect data from our customers' stores all over the country and then keep that data onsite at our office. Our biggest fear is that we will have a system failure and potentially lose files. Even losing only one day's worth of data is a huge deal for us."
"When we started working with ASC Group, they recommended setting up a redundant system to back up our files onsite and then copy them to the cloud. We are doing that successfully now, and never worry about data loss. With ASC Group, we feel confident that we can serve our customers without fail—even if the worst should happen."
Joey Supple, Director of Installations and Support
Loyalty Lane
Please RSVP for this free event by completing the form below:
Meet Your Host: