Cybercrime got you worried?




ASC Group's got you covered.
If you are concerned about your small business becoming a target for cybercriminals, here's an easy way to start protecting yourself:
Sign up for ASC Group's twice monthly "Security Tips" email bulletin, and stay informed of the latest threats to your small business and how you can protect yourself and your employees from becoming victims.
Also, as a special bonus, you will receive our FREE guide: "Keeping Your Family Safe on the Internet"
These bi-weekly e-mails could save you from losing critical financial data for your business, employees, and clients. Every other week we'll focus on a single, simple thing you can do to avoid a threat to your business. And best of all—it's FREE!
These educational tips are the first step in securing your business from threats to modern businesses.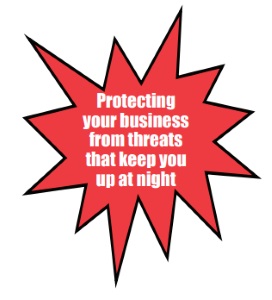 KNOWLEDGE & ACTION!
Sign Up to Receive Our FREE
"Cyber Security Tips"
No Catch. Not Obligation.
Just timely tips to keep you one step ahead of hackers.